Health Risks
Alzheimer's Disease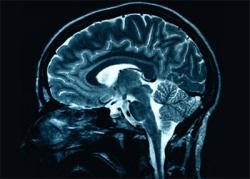 What is Alzheimer's Disease?
You've no doubt heard about Alzheimer's disease, but you might not know what it can really do to a person's body. This neurological diseases attacks your brain, destroying neurons and leaving you with a loss of your intellectual capabilities. In fact, people with Alzheimer's disease have a hard time with basic neurological functions like memory and reason. It's not always easy to notice early on, but the most common symptoms include:
Losses or blanks in short-term memory
Problems with focusing
Personality changes
Confusion
Unexplained mood swings
Language difficulties
These symptoms can fluctuate and vary in terms of severity, but the overall progress of Alzheimer's is somewhat predictable. While this disease is terminal, people can live up to 20 years after being diagnosed with their condition worsening all the while. Try as you might to prevent the onset of this disease, you still might not be doing enough if you aren't taking care of your oral health. Without proper care, your mouth could be what leads you down the road to Alzheimer's disease.
Alzheimer's Disease and Your Oral Health
Although studies haven't been entirely conclusive, research has shown that inflammation, such as the inflammation that results from periodontal disease, can quadruple your risk of developing Alzheimer's disease. Roughly 50% of adults live with some form of gingivitis, and left untreated, this can lead to periodontal disease. Treating and preventing periodontal disease should be at the center of your oral hygiene, and our specialists can set you on the right path.
Our dental specialists believe in a holistic approach to your health. We believe that your oral health reflects throughout your body, and that's why we offer every dental service that you will need under one roof. Whether you need a family dentist to give you a health boost with a dental exam or a periodontist to give your gums a deep cleaning, you can count on Shadow Creek Ranch Dental Specialists to have you covered.
---
Cancer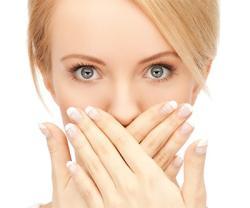 Cancer and Your Mouth
When people think about cancer and their mouth, if anything comes to mind, it's probably oral cancer. During your regular dental exams and cleanings, your family dentist needs to be checking for signs of this disease because it is important that you catch it early. However, there's another form of cancer that has been linked to oral health, and if you aren't taking proper care of your mouth, you are at-risk.
Pancreatic cancer is a form of the disease that occurs when the cell growth in the pancreas is out of control. As it progresses, the cells continuously divide and lump together, forming tumors that interfere with the normal functions of the pancreas. If you aren't worried about pancreatic cancer, you should be. When something as simple as treating and preventing gum disease can save your life, shouldn't you be doing everything you can?
Every year in the US, 30,000 people are diagnosed with pancreatic cancer.
The rate of survival up to 5 years is below 5%.
74% of patients pass away after the first year.
On average, life expectancy after diagnosis is only 3 to 6 months.
Unfortunately, treatment options for pancreatic cancer are limited. That's why it is vital to work towards preventing its onset as much as possible. A healthy life of regular exercise and a balanced diet are great, but they aren't always enough. Having been linked to oral conditions, our dental specialists can help you stay healthy.
Pancreatic Cancer and Gum Disease
Research has found links between pancreatic cancer and both gum disease and bone disease. One study showed that men who have a history of gum disease are 63% more likely to develop pancreatic cancer. Additionally, people who have chronic inflammation due to gum disease tend to harbor increased levels of harmful bacteria in their mouths. Over time, these high levels of bacteria can lead to higher amounts of bacteria that cause cancer.
Our dental specialists know how much of an impact your teeth and gums have on the rest of your body. That's why we have specialists in every field. We want our patients to be able to find treatment for any oral condition they might develop under one roof. Considering that about 50% of adults have some level of gingivitis or gum disease, it is crucial that you take proper care of your mouth. Let us help you be on the right side of that 50%. Schedule your appointment today.
---
Diabetes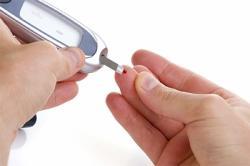 Diabetes and Your Body
You've undoubtedly heard of diabetes, but do you know how it really affects your body? We all hear about how it is connected to diet and that it is linked in sugar, but why? Diabetes is a metabolic disorder. A person with this condition has high blood glucose, otherwise known as blood sugar. This can happen for a couple reasons. Usually it's either because your body doesn't produce enough insulin or because the cells in your body don't respond properly to insulin. It could even be both.
However, the disease can also affect your mouth. Roughly 50% of people in the United States have some level of gingivitis. Among them, most don't even know. Gum disease at any level increases your risk of heart attacks, strokes, and a whole slew of other diseases. If you are diabetic, you are already at an increased risk of periodontal disease.
Connecting Diabetes to Your Mouth
Studies have linked gum disease to diabetes in a number of different ways. Now that you know how this metabolic disorder can affect your body, here are a few ways that gum disease and other oral conditions are linked to it:
Type 2 diabetes, if uncontrolled, puts you at a higher risk for gum disease.
Gum disease is considered a complication of the disease.
Severe periodontal disease leads to an increase in blood sugar.
Diabetics are weak against bacteria that invade the gums.
Diabetes medications can cause dry mouth, leaving less saliva to wash away germs and acids.
Uncontrolled diabetes causes slower healing and increases the risk of infection.
Whether you already have diabetes or are concerned about being at-risk, maintaining healthy teeth and gums is a great way to reduce the effects that this disorder can have on the rest of your body. No matter what, you need to maintain your oral health, and we have specialists that can help you do just that. Contact us now to see what we can do for you!
---
Heart Disease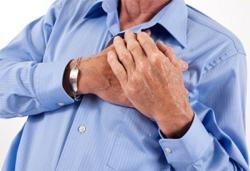 Heart Disease: Staving Off Cardiovascular Disease
Are you doing everything you can to be heart healthy? Probably not. A lot of people are trying to take care of their bodies these days. More people are exercising and trying to eat healthier diets, and that's definitely a step in the right direction. However, many people don't realize that the well-being of their heart is tied very closely to their oral health. If you aren't taking proper care of your teeth and gums, you are still leaving yourself at risk for heart disease.
In a world where people are trying to get healthier, about half the people in the United States have gingivitis. While the severity varies from person to person, any level of gum disease can put you at risk for heart disease and a wide array of other conditions.
Heart Disease and Your Mouth
Research has shown that people who have periodontal disease are almost twice as likely to suffer from coronary artery disease. There are a lot of theories that explain the link between your oral health and heart disease, but the best explanation is oral bacteria. When you have periodontal disease, or any level of gingivitis and gum disease, oral bacteria moves into your bloodstream. From there, it attaches to fatty plaques in the blood vessels, adding to the formation of clots. You already know what happens next.
Unlike other chronic conditions, heart disease is treatable. Because gum disease exacerbates the condition, it's important that you take care of your oral health. At our dental clinic, we offer everything you need to keep your mouth healthy so that you have a head start on your path to a healthy body and life.
When the blood flow to a part of your heart is blocked by a clot, you can suffer from a heart attack. In certain cases, the blood clot can cut off the blood flow completely, causing the heart muscle supplied by the blocked artery to die. Every year, cardiovascular disease kills more Americans than cancer. In fact, it is the number one cause of both death and disability in America and most European countries. Here are just a few of the diseases that fall under the umbrella of cardiovascular disease:
Angina
Stroke
Aneurysm
Heart attack
Coronary artery disease
Congestive heart failure
Heart Disease and Your Mouth
Are you doing everything you can to be heart healthy? Call us today to see what we can do for you.
---
Premature Birth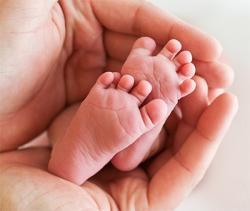 Pregnancy and Premature Birth
We probably don't really need to explain what pregnancy is, but there are certain facts that you need to understand about being pregnant, miscarriage, and premature birth.
In the US, there are about 6 million pregnancies every year.
600,000 women experience loss through miscarriage.
Roughly 307,000 babies are born with low birth weight.
820,000 women smoke while pregnant.
757,000 women drink alcohol while pregnant.
About 467,000 babies are born prematurely.
If you are pregnant, it's important that you understand these risks so that you can do everything in your power to keep yourself and your baby healthy. However, not smoking or drinking and trying to maintain a healthy lifestyle isn't always enough. If you aren't taking proper care of your teeth and gums, you are putting yourself and your child at-risk of premature birth.
Premature Birth and Your Oral Health
Research has proved that there is a link between pregnancy complications, particularly premature birth and a rise in blood pressure, and uncontrolled periodontal disease. In studying the placenta of women with increased blood pressure, one study showed that 50% of the placentas tested positive for at least one form of oral bacteria. In another study, oral bacteria was identified in the amniotic fluid of pregnant women.
Because pregnancy causes hormonal changes that increase the risk of gum disease, there is a risk of the bacteria spreading to the developing baby. In fact, the bacteria responsible for tooth decay can be passed from mother to child in utero. This is particularly dangerous because pregnancy is known to cause intense cravings for sweets. For these reasons and more, it is crucial that you take proper care of your mouth and body throughout your pregnancy.
At Shadow Creek Ranch Dental Specialists, our goal is to help you on your way to total health by treating your mouth for any conditions that might arise and lowering your risk of periodontal disease, tooth decay, and anything else that might affect your baby. If you're ready to start on this path, we're ready to help you get there. Contact us today to schedule a consultation with our dental specialists.
---
Premature Death
Premature Death: Gum Disease and Life Expectancy
http://zekedm.wistia.com/medias/it7yfsu7kc?embedType=seo&videoWidth=600
A lot has been written about how hum disease negatively impacts a vast array of aspects in your health. Gum disease has been linked to a number of different diseases, many of which can be devastating to your immune system. When you connect the dots, you can't help but notice the link between gum disease and premature death.
Studies have shown that people with gingivitis and periodontal disease are anywhere from 23-46% more likely to die early, depending on the severity of their condition. Another study showed that men under the age of 50 with advanced periodontal disease are 2.6 times more likely to suffer a premature death and 3 times more likely to die from heart disease when compared to people with healthier mouths.
Premature Death and Your Oral Health
A variety of conditions in your mouth can put you at-risk for periodontal disease:
Missing teeth
Misaligned teeth
Broken and chipped teeth
Oral infections
Inflammation
Any of these oral conditions can leave your gums and teeth unprotected and vulnerable. As long as your gums remain open to periodontal disease, you are allowing oral bacteria to spread throughout your body. This can lead to strokes, heart attacks, and even certain forms of cancer.
Luckily, gum disease is always treatable, and a good dental team can restore your oral health before it's too late. At our Pearland dental clinic, we have specialists in every field of dentistry. Why? We believe that the mouth is not isolated. Instead, it acts a doorway to the rest of your body. How well you take care of your teeth and gums reflects throughout your body. No matter what you need to bring your mouth to complete oral health, we can help you. Whether you are missing teeth or need something as simple as a dental exam, our dental specialists are here for you.
---
Stroke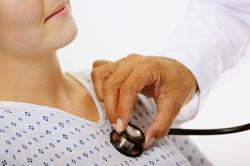 Stroke: Are You At-Risk?
If you've visited our content on heart disease, you're already somewhat familiar with the idea of a stroke and how it occurs. The blood vessel that feeds into your brain becomes blocked, cutting off the supply of blood. When this happens, your brain cells die, leaving you unable to perform normal functions, including things as simple as walking and talking. Minimizing your risk of a stroke might seem simple. Most people associate it with a good diet and regular exercise; the same as with having a healthy heart. However, this still isn't enough.
You can have the healthiest lifestyle in the city, but if you aren't taking proper care of your teeth and gums, you are still at-risk of a stroke. Roughly 50% of people in America have some level of gingivitis, and most of the ones who do don't even know it. Are you one of them? Gingivitis at any level is dangerous because that means oral bacteria is flowing throughout your body, and that in itself might give you a stroke.
Connecting Strokes to Your Oral Health
Much like cardiovascular disease, studies have pointed out a link between periodontal disease and strokes. One study focused on the casual relationship of infections in the mouth being a risk factor for strokes. People who were diagnosed with ischemic strokes were found to be more likely to have some sort of oral infection when compared to the control group. What does this mean? In essence, it means that every part of your body is connected.
Message Sent. Thank you for contacting us. We will be in touch with you shortly.
Send A New Message
| | |
| --- | --- |
| Mon - Fri: | |
| Weekends: | Closed |
Amy and Dr. M were so nice and patient with me during my visit. I can tell they love their job. The dental work that they do is phenomenal. Great customer service everytime.
Highly recommended... Always treat me as one of the family.
I saw Dr. Mehdizahdeh for my complete exam. He was WONDERFUL! His chairside manner is great. He was able to explain the importance of my treatment in a way I could understand. Best general dentist I have ever had! The staff was kind and caring from the reception to the dental assistant, the hygienist and the manager. They were all amazing. Keep up the good work Shadow Creek Ranch Dental Specialists!
Very friendly staff! Been going here for about a year they've all welcomed me with open arms. Never had any issues with them. Thank you to Dr. Amy for always getting my teeth right!
Wonderful and comprehensive dental office run by a competent and caring Dr. Ellison and staff.
Friendly and professional
We found everyone we encountered friendly and professional. Truthful diagnosis and treatment plan. Believe honest assessment.
Best Dental Office Ever
Dr. ELLISON and his team are awesome all 3 of my kids have been going to him since they were 1
Couldn't ask for more
Great service. Everybody's very professional and they know what they're doing which they share it to you what's going on. The staff are very informative. The dentist will let you know honestly what needs to be done. Thank you
Great service with every visit
Amy and Dr. M were so nice and patient with me during my visit. I can tell they love their job. The dental work that they do is phenomenal. Great customer service everytime.
The people are very friendly and respectful
A Dentist Office You Can Trust
Squeezed me in. Dr. M and dental assistant were perfect! Assessed did x rays took pictures without hurting or cutting my gums like my old office! Told me what was wrong after on problem. Grateful for my new location. Best decision I could have ever made!
Very professional and experienced...
Every time I went they were very professional and treated me like family with care. This last time I went in to have 3 teeth extracted andwas treated with respect and kindness throughout the whole process. The extraction of the teeth went smoothly with not to much pain. They gave very clear directions on the post cleaning and administration of the medications prescribed for me. Really recommend this dentist office all the patients are treated like one of the family.
Very professional!
Very professional and polite!! Great with kids
Very professional and friendly!
Super sweet! Very professional and find a solution to help you!
High quality service
I brought my 16 yrs old girl for 1st time . I was not sure when I talk on phone before I came. But when come Really like it it's clean,the Dr and all of them specially Mrs. Amy very friendly .
Professional, friendly service, very kid friendly
Staff was professional and friendly. Facility is nice we visited the wait room, restroom (which was clean), and 1 patient room. Very kid friendly.
Great people. Very friendly
Great Pediatrics Dentist
My 5 yr old is a big chicken when it comes to doctors and dentists. She was the perfect child, really enjoyed it. They are very nice, have movies for the kids to watch and the parents have a sitting area in the back so you can watch and be with your child during the entire exam.
Awesome Visit for my 3 Year Old!
My son had a horrible experience with dental when we were stationed in Virginia so I was nervous getting a dentist established for him here. I didn't need to worry. The staff was so friendly and easy going that he had a great time and stayed calm and happy. I searched for quite a while before choosing this office and I'm very satisfied. It was super kid friendly. It was clean and I just feel great about taking my son to dental now! Plus, the Doc is a veteran so for this active duty Mom, that makes it even better!
Amazing 1st visit
Today was my 13yr old's first visit.. Everyone was very professional & knowledgeable. Anyone that was working with her explained exactly what would be done & if there would be discomfort, pressure or pain. There were no surprises. I'm excited about her dental healthcare & so is she. It's not so scary afterall!
Professional
I have been coming here for several years and was seriously thinking about switching but after meeting Dr M I changed my mind he is a very professional dentist as well as very caring I like the way he explains what needs to be done and gives the one one one caring for his patients, Amy is very professional and very caring I will give shadow creek another chance and will recommend it to others now I can truly say I LOVE MY DENTIST
-
Diamantina C.
4/27/2017
Everyone in the office is very polite you can see they care for there patients. Dr. M was absolutely awesome today. I didn't know he was a New Dentist at the office I just thought I haven't ran into him since I had been coming. He is very professional and his bed side manner just blew me away I felt comfortable with my services he did today.
Very Plesant Visit
Having gotten Invisalign a year ago I switched all my services to that provider but after being displeased I decided to return to Shadow Creek while my previous experience here was good today's visit was even better. Hygienist Amy is so sweet and gentle. I never felt any discomfort despite her saying she was really getting into my gums. She explained everything she was doing in everyday terms which was awesome. Dr. M was very nice and caring. I've never looked forward to a dentist appointment but I'm excited to return in 6months
Very professional staff. It was a great experience! Dr. Ellison was very kind and explained a dental issue that was going on with my son. Quwna, the assistant was super amazing and great sense of humor.
Awesome Crew
They are always nice and very energetic. They explain the details in every procedure are are to have done. Very willing to work with your schedule so you are not inconvenienced. Proud to be a patient of this Awesome Crew.
Friendly and informative
Very friendly and willingly informative hygienist.
Absolutely outstanding service with my hygienist. Professional, courteous , caring and ensured timely follow ups.
Awesome and friendly office
I've been coming to this office for a few years now. Every time I come I just enjoy the staff more and more. From the front office to the back office. Thanks Dr. Ellison and Surki ( forgive me if I spelled it incorrectly). Great team work!! Thanks from staff for getting my son in on such short notice. 2 thumbs up!!!
Contact
Shadow Creek Ranch Dental Specialist
11233 Shadow Creek Parkway
Suite 120
Insurances
Medicaid
All Major PPO's
DMO